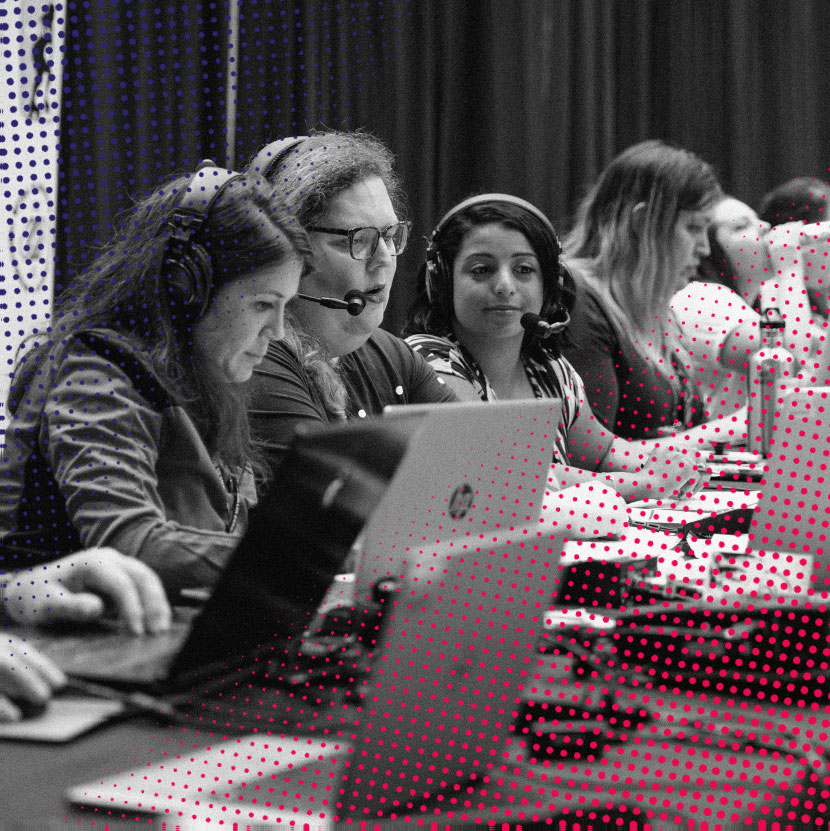 WHO WE ARE
Born out of the desire to showcase the amazing talent in the world of roller derby and the Women's Flat Track Derby Association's (WFTDA) successful broadcast program, Quad Media was founded in 2019 after producing work on platforms like ESPN, BBC Sports, and Twitch.tv for more than a decade. Quad's mission is to produce media and events that grow and highlight historically excluded sports and athletes–we started with sports on roller skates, but we're rolling out so much more from here!
What we do
Quad Media envisions a world in which sports media and content promotes athletes and areas of sport that need exposure the most, in a way that is authentic to those communities. From commercial production to live broadcast, event production to show development, we build and develop content that shines a light on women, nonbinary, and gender-fluid athletes and spaces.
Some of our most important work includes redefining inclusive policy in and around media production. In 2019, Quad partnered with the WFTDA's Talent Management Committee to create the organization's first-ever Announcer Inclusion Policy, the first of its kind in the world of sports broadcasting.
Who we partner with
Quad Media is proud to partner with organizations and companies also looking to support historically underrepresented athletes and sports, and communities who want to expand their reach in inclusive, intentional ways.
Want to learn more? Drop us a line at !